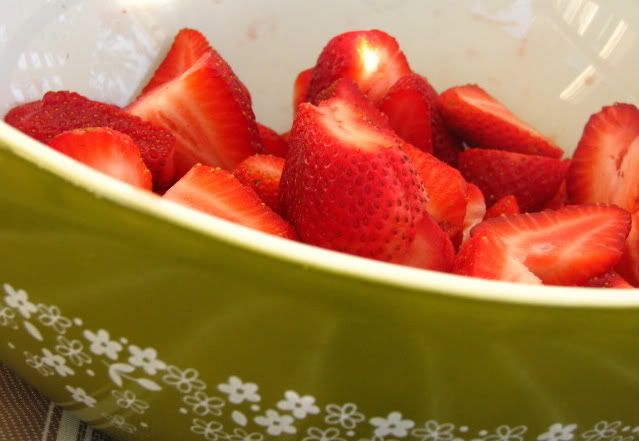 Did you know you can make homemade jam in your bread machine? Totally sweet, pun intended! And let me tell you....it's SO simple! (Thanks Rebekah for the recipe.)

Are you ready for this recipe?


Strawberry Ja
m
1 lb strawberries (cleaned up)
3/4 cup sugar
1 tbsp lemon juice
Place all ingredients in the bread machine. Set machine to "jam" setting. Walk away, seriously. Relax or do whatever you like. When machine beeps transfer yummy jam to a fridge container and store for up to a week or so. Enjoy! (It will set up a bit in the fridge. You can add pectin if you like, but it's not necessary)
And can you pretend that I used local strawberries for this recipe? Well they would be local (and in season) if I lived in California. Just save this recipe till June when New England strawberries are ripe, if you can wait that long.