I had a blast last nigh at the Attrezzi European Marketplace in Portsmouth, NH for the "Nourishing Your Family From the Inside Out" cooking class series. Tracey and Kate cooked up delicious steak, chicken and pork dishes, yum! The next class is scheduled for June 8, all about spring greens. Be sure to sign up now!
On to what's going on this week:
May 19
-
Home Cheesemaking: Ricotta & Mozzarella. Learn to make your
own unprocessed, local cheese right at home. Through a lecture and demonstrations, this introduction to home cheesemaking will get you started on making ricotta and mozzarella and may include yogurt and goat cheese if time allows. Basic equipment and procedures will be covered. This one-night workshop by Debra Kam and Lenore Smith will be held on Tuesday, May 19, from 6–8:30 p.m. Course fee is $30. Supplies included. To register, call Joyce at the adult ed office at 775-8457 or stop by the office 8:30 AM -3:00 PM M-F at 30 Linden Street (old Exeter High School), entrance D, room 137.
May 20 -The Backyard Farming Series at the Madbury Public Library - free and open to the public. For more info contact the Madbury Public Library, 9 Town Hall Road, Madbury, NH 03823, 603-743-1400, www.Madburylibrary.org
"Chickens in your backyard, eggs in the basket!" May 20 at 7pm Join Peter Leavenworth as he tells about chickens, pens, pests, coops and costs. His talk will be geared for start-up operations. Details and plans for several types of habitats will be available.
May 21 - Opening day for the Exeter Farmer's Market. The market is open from 2:15 pm to 6:00 pm and is located at Swasey Parkway, off of Water Street. This is the second farmer's market open for the season and I'm so excited for Thursday, more fresh local food in my pantry this week!
May 23 -
Willow Pond Community Farm Plant Sale from 9 am to 12 noon at the Pilgrim Church in Brentwood, NH for Certified Organic vegetable seedlings, including 16 varieties of tomatoes. If you've pre-ordered seedlings, don't forget to pick them up this Saturday!

May 23 - A Garden and Opening Day is being planned for Saturday, May 23 from 9 am to 3 pm in Wakefield, across from Palmer's Motel on Route 16. Demonstrations will take place from 10 am to noon.
These will include :

Aquaponics with Bill Day. Learn about a new technology by which fish and plants support each other.
Children's project with Bud Johnston. Create a mini container garden to take home.
Composting with Bob Olberg. Learn how to make compost and use it.
Container gardening with Joan Jackson. A neat way to grow flowers, vegetables and herbs.
The Plant Doctor with Bud Johnston. Get help with your gardening questions and problems.
May 23
- Spring Farm Day from 10 am - 4 pm at the
New Hampshire Farm Museum
. On Spring Farm Day the NH Farm Museum officially opens for the season. Enjoy planting activities, dancing around the Maypole, sheep shearing and visits with the goats and alpacas from
Fraggle Rock Farm
. See farm kitchen demonstrations and spinning and weaving. $6 adult, $3 child, members free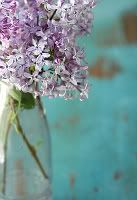 May 24
- The
Wentworth-Coolidge Mansion
will be holding a Lilac Festival on Sunday, May 24 at Little Harbor Road in Portsmouth from 10am - 4pm. Learn about the history of the state's flower as well as tour the beautiful Mansion grounds. There will also be lilac lectures and exhibits. This is a FREE event so make sure you check it out!
Coming up May 30 is a Financial Management Workshop for Women in Manchester, NH. More information can be found
here
.