I wanted to share 10 of my favorite things. These are things that keep me going day to day and help me live local!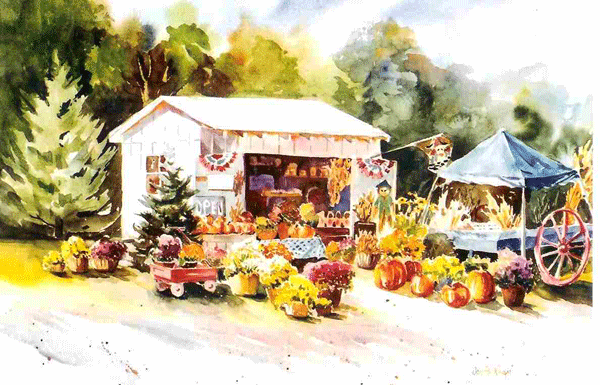 1. Roadside farm stands. So great for random fresh produce without needing to visit a farmers' market. I love that feeling of "discovering" a new stand as I drive along. I have a few favorites as well. There's a small farm stand on Gear Rd. off Rt. 125 in Rochester, NH that has a fun selection of fresh veggies and fruit. I've stocked up on rhubarb and asparagus in the past month!

Elf's Garden Center on Walnut St. will have local produce and they carry local meat, milk, eggs and more. More road side farm stand locations can be found here.

2. Paperback Swap. This is an economical way of "swapping" your used unwanted books for other books you want. I've received over 75 books, some which are amazing out of print cookbooks. I'd love for you to use me as a referral and if you list 10 books, you get a free credit to pick out your first book.


3.
Peppermint Pick Me Up Soap
from
Jenness Farm
. I'm just in love with this stuff. It's such a refreshing smell with a bit of exfoliating scrubbies.
Jenness Farm
has an amazing store filled with tons of goat milk products, from shampoo to bath soap to bug spray! Their products are available to purchase from their online store, at their store in Nottingham, or at the Portsmouth Farmers' Market.
4. Cookbooks! Here are some of my current favorites:
5. Bloggy friends!
6.
Ariston Olive Oil
Refill & Save program. Available at
Calef's Country Store
in Barrington, NH. $11.99 for the initial purchase and $8.99 for refills. I figure if I can't buy local olive oil then I can at least buy my olive oil locally!
7. Shaklee
Vitalizer
,
Mighty Smarts
,
Incredivites
and the
Get Clean home products
. For over 50 years, generations of families have counted on Shaklee to do what no other company can do quite the same—make products that are naturally safe AND proven effective. The vitamins are wonderful and the cleaning products can't be beat!
8. Hiking and taking walks in the area. We love
Blue Job Mountain
and Mt. Isinglass Recreational Area. The Mt. Isinglass Recreational Area is located on Rochester Neck Rd in Gonic and offers two looped trails with waterfall views and picnic areas. With the kids approaching ages 4 and 3, we're definitely looking forward to more outdoor time!
9. Yard sales. Great source of used book, kitchenware and other "junk" (as my husband would say)! Here's where I check for upcoming yard sales:
Classified Connection (half page booklet available in may local business around the seacoast, they will be online soon as well)
10. And my last favorite thing has to be
YOU
, my readers! You guys keep me going, learning and exploring the Seacoast to bring you the very best local recipes, events and sustainable living resources! So thank you for reading and visiting this blog and I hope you'll stick around! Any feedback is greatly appreciated (as are comments)!!
You can subscribe via e-mail or a reader or become a
follower
to stay up to date on all activites going on at Living the Local Life. All the subscribe tools are located on the sidebars at the top of this page.
Enjoy your weekend!