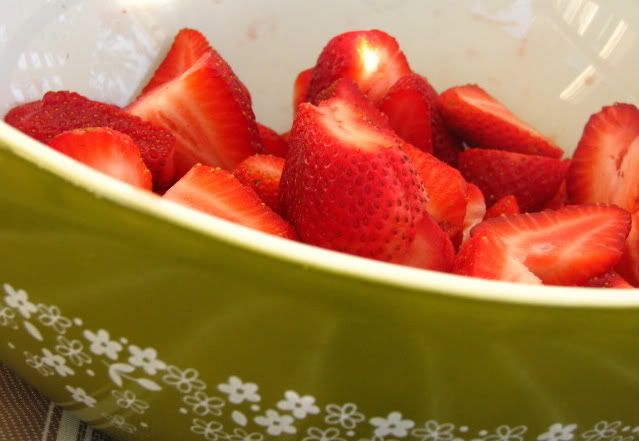 Everyone is doing it, so I will too! I was going to pull my top five posts, but since alot are timely events, I chose the top five most visited recipes on my blog this year...without further adieu...
1.
Crustless Swiss Chard Quiche
. I cooked this many times this year! And whenever I find chard at the market, I buy some so I can cook this. It makes a decent breakfast as well. Try alternating shredded cheese with goat's milk cheese (feta) scattered on top.
2.
Maple Nut Granola
. Another favorite in this house! Sweet, nutty and filling!
3.
Blueberry Yogurt Muffins
. Anything containing blueberries is a hit here. These are no exception!
4.
Sweet Russian Cabbage Stew
. This is a great winter stew. Very hearty. Maybe with a side of
Cheesy Beer Bread
.
5.
Homemade Strawberry Jam
. Jam in the bread machine, can't get anymore straightforward than that! Bookmark this recipe for June!